Dear Visitor
Multiple myeloma is a haematological malignancy affecting about 750,000 people worldwide. Almost 1,500 new cases were reported in Poland in 2006. The current number of patients in Poland is estimated at about 10,000.
The mean survival of patients with multiple myeloma patients has increased considerably in the past decade thanks to novel treatments, including but not limited to: thalidomide, bortezomib, lenalidomide and autologous bone marrow transplantation. Multiple myeloma is a chronic disease, and the management of patients requires an individualized approach, with extensive knowledge and expertise on the part of the multidisciplinary treatment team.
In 2008
The Myeloma Treatment Foundation
was established in Krakow, Poland. Our mission is to conduct and support all activities that willredound to the benefit suffers of multiple myeloma patients. The most important goal of the Foundation is to establish a centre for diagnosis and treatment of multiple myeloma,
The Multiple Myeloma Treatment Centre
, and to support it with funding and equipment.
The Multiple Myeloma Treatment Centre is to become a highly specialised medical facility offering comprehensive treatment to multiple myeloma patients.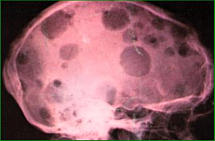 Our mission is to establish a team of renowned specialists, from haematologists and neurologists to orthopaedic surgeons, who will provide comprehensive diagnostic and therapeutic services to patients diagnosed with multiple myeloma. Patients′ spiritual needs will be addressed by a psychologist and a priest who will be available at the Centre. We believe that our holistic and interdisciplinary approach will bring the management of this complex malignancy to a whole new level.
We ask all people of good will to support our plans and to actively participate in our foundation′s incentives for patients with multiple myeloma. We need your support to establish and run the Centre. Every little bit of help will be a step forward and will bring us closer to our goal: the provision of the best available treatment and, hopefully, achievement of a complete cure.